Give your customer the option to spread the cost and allow them to increase their total spend with you. This is done by dividing the cost into more affordable monthly instalments.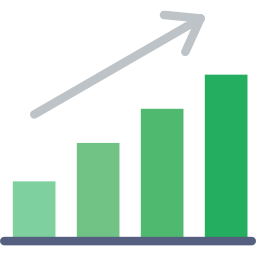 Offer your customers finance
You can offer your customers 0% finance over a maximum of 12 months using our simple online system. We will then manage the instalment plan and remit the payments to you once they are collected.

Increase customer satisfaction
Customers love being able to spread the cost and make their purchase more affordable.

Stay Ahead
Stay ahead of your competition by giving your customers the option of spreading the cost.

Capture customer information
Using our simple form you capture the customers information. The information will be used to create the agreement between you and your customer.


Affordability check
Go through a simple affordability check with the customer to make sure that they are able to pay the instalments.


Customer signature
The customer then enters into the legally binding contract with you with their e-signature.


Collect payment details
Payments are typically taken by Direct Debit and the customers bank details are collected at this point. You also have the option to take a one off payment via Debit/Credit Card – this is great for situations where a customer needs to defer their payment for a few days until they get paid.


Get paid
Relax – we do all the hard work to make sure that the customer makes their payments. Once the money is collected we remit it to you minus our fee. If a customer misses a payment we use a comprehensive collections strategy to rectify the situation.


Online tracking
Using our powerful system you are able to see everything – from low level detail including where each customer is in their plan to an overview of the cash collected. You will also have full oversight of any changes agreed with the customer.

Please watch our quick video on how to get started with PayItMonthly. It also shows how you create an agreement with your customer and setup their Direct Debit.
If you have any questions on how the sytem works or you want a demo please let us know.
If you need more information please contact us via this form, contact@payitmonthly.uk or on 0333 212 3914.