How PayItMonthly Has Grown Over The Years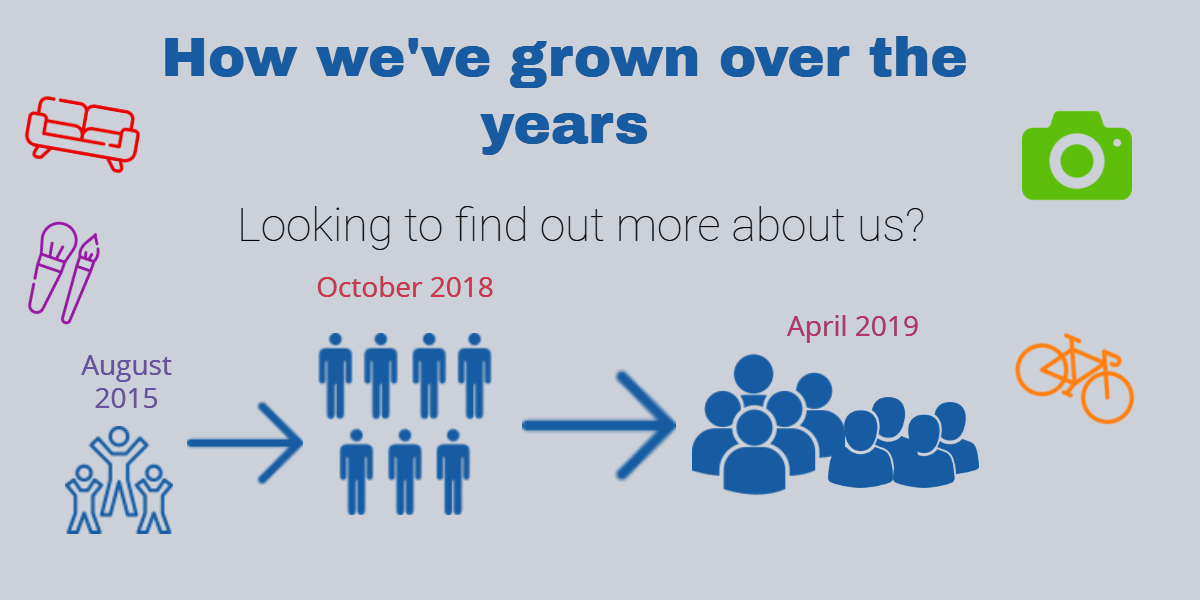 PayItMonthly Ltd was founded in August 2015, starting with just 3 members of staff. In 2018, over eight months, we took on four new members meaning by October 2018 we had a team of seven. Since April 2019 – our small PayItMonthly team is now made up of ten people and we continue to grow and make our team bigger.


Our team is made up of ten fun personalities, our bond as a group is very strong meaning as a team we can work really well together. Having such a good team makes a positive difference to our office environment as we are always laughing and having a good time whilst working hard for our clients.

Clients we work with
We now work with over 170 clients, ranging in a variety of different sectors such as, Photography, Hair and Beauty, Bikes, Furniture, Computers, Design, Decorating, Training, Home Goods and Flooring, Gaming Tables, E-cigarettes, Mobility, Teeth and more.

Our Clients are always steadily growing and we welcome new business sectors. We are profitable every year, making us a secure foundation for businesses, as we understand lots of retailers rely on us to keep operating.


A bit about what we do
We are a retail finance company who offer different finance options to our clients, ​these options include Basic, Guarantee and Full Finance.
Standard/Basic
Receive your payment after your customers make each repayment.
Get the best return (charges from 5%)
No Monthly Fee Option
Optional Credit Checks
Guarantee
Receive your payment after each scheduled repayment that the customer owes.
You will receive your payment even if the customer doesn't pay us
We will credit check your customers
No Setup Fee
Charges 10%
Full Finance
Receive your money upfront in one payment
No Setup Fee – only charged for monthly fee
We will credit check your customers
Charges 10-15%

We understand that it can be too expensive and difficult for people to pay for the full amount in one go. PayItMonthly can offer these customers a payment arrangement to spread the cost, with a simple online application process.
We think it works well offering retail finance to those customers who find it easier to spread the cost over a course of a few months. With us – we have a maximum of 12 months per agreement for customers to spread out their payments. It is our job to contact the customer via phone, email, SMS and letter if they are missing payments, to resolve the situation.
Working with us can help increase your sales and customer satisfaction. With no FCA licence required, the process of signing up as a client with us couldn't be easier.