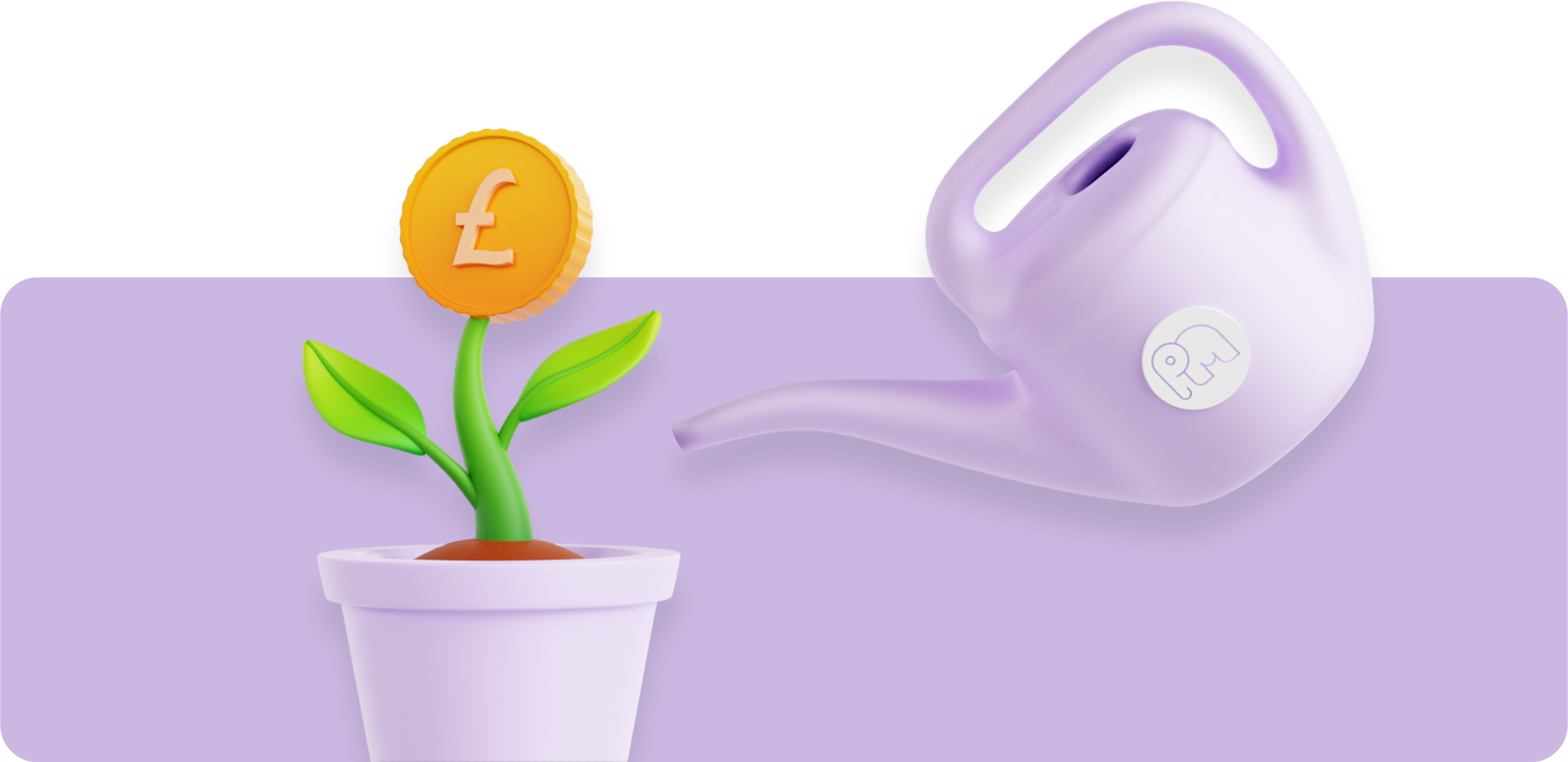 We know running a business can be difficult, especially when your focus is on growth. Here are 8 ways you can grow your company in 2022. 
1. Social Media
Due to its success, social media has become a heavyweight in any modern marketing strategy. The opportunity to utilize social media to widen your brand awareness is immense. Using social ads, building up your social network and sharing posts are all simple ways to achieve this. 
Benefits of Social Media Marketing: 
Increased website traffic

 

Strengthened brand loyalty

 

Increased exposure

 
Different Social Media Platforms and How You Can Utilize Them: 
Facebook
Facebook is a staple in any social media marketing campaign, with the most users on its platform, it's no wonder it's such a tool in digital marketing. According to Hootsuite, Facebook has a total of 2.91 billion monthly active users. The largest Facebook demographic in 2021 was men aged between 25 and 34. 
Instagram
Instagram is considered the most diverse in types of content. With posting, stories, reels etc. the opportunity re-format content and have it populate one platform is great. As for stats -68% of instagrammers are female and 59% of users between the ages of 18 and 29. 
YouTube
YouTube is often not considered a social media tool, however for longer-form or video-based advertisements, it is a marketing go-to. Desiring a more personal form of advertising? Consider sponsoring a content creators' video on YouTube. Sponsored videos are much more effective than paid banner advertising, their CTR (click-through rate) is nearly nine times higher than typical display ads. 
TIP: 
Meta (the owners of Instagram and Facebook) has a fantastic "Meta Labs" feature that allows you to manage your social media accounts. Features include: post statistics, automatically generated advertisement data, post planner, inbox a post management etc. 
Meta Labs is free if you have a business Facebook profile. 
As well as this, making re-marketing 10-100x more powerful are the power houses Facebook and Twitter! As coined by wordstream.com "super-remarketing" allows you to filter your remarketing cookie pool based on thousands of social media demographic targeting options (age, job titles etc.), as well as interests and recent purchase history. Currently, Super-Remarketing is only supported on Twitter and Facebook's ad platforms, however it's such a powerful tool that it is a great possibility that Google will have their own version at some point in the near future. 1 
2. Website
Your website is the first impression a potential customer is going to have of your company and product, so needless to say, having a clear message and an accessible website, is a must. 
What makes a great website: 
Responsive on a multitude of devices

 

A smooth user experience

 

A structure that allows a cohesive and simple journey for the user to be lead through

 

Tells your brands story

 

Encourages site visitors to make an enquiry (includes several 'calls to action')

 
Looks aesthetically pleasing and engaging

 
TIP: 
Wondering if your website is engaging? Or if potential customers are paying attention to the messaging you want to highlight? A great way to monitor your websites success is with "Mouse Flow". Mouse Flow tracks all interactions that visitors of your website commit, even allowing you to watch a visitor's journey through your website! Mouse Flow offers a free demo, so why not check it out yourself? 
As well as Mouse Flow, another application that measures the success of your website is Google Analytics. Google Analytics is a platform that collects data from your websites and apps to create reports that provide insights into your digital performance. 
3. Core Values
Having core values may seem like a wildcard when it comes to business growth, however, with the changing tides of younger demographics (who are more likely to value a company's mission) and a multitude of companies competing for the same audience's attention, having and vocalizing core values has never been so important. 
What having core values means to a customer: 
Curates belief in a company

 

Allows for a deeper connection with a company and its product/service

 
Humanises a company and can help them to shed a corporate image

 

Humanises yourself, your process, products, employees etc.

 

Adds to your brand identity

 

Creates a sense of internal company culture, a clear meaning is attributed to the work of your employees, helping to boost morale.

 
TIP: 
Don't just vocalize these values, show your investment in your beliefs. Posting on social media and having a dedicated page on your website are great ways to do this. 
4. Paid Advertising
With consumers often clicking on the first result of a search, 2/3 of consumers can't tell the difference between a paid and organic search result! Using SEM (Search Engine Marketing) means you can select and place bids on which words are highly relevant to your company/product, making your company a higher-ranking result when those words are searched. By capitalizing on this info, you can easily position your business in front of your desired audience.  
SEO vs SEM:
SEM, a PCC (pay-per-click) delivers results (and is identifiably) faster than SEO. However, SEO is crucial for long-term sustainability. SEO (Search Engine Optimization) is the process used to optimize a website's technical configuration, content relevance and link popularity so its pages can become easily findable, more relevant and popular towards user search queries, and as a consequence, search engines rank them better. 2 
A great benefit of paid ads is that with ads only being paid per click, you'll only get charged for those who actually engage with your advertisements. 
Ads can be utilized by any means, so whether you wish to build more brand awareness or direct your consumers to your website, the power is in your hands. 
TIP: 
A significant way to track, manage and measure the success of your advertisements is by using Google AdWords (you can also set up ads with AdWords). Google AdWords collects data around conversion actions on websites to create easy-to-follow reports of your Ads progress.  Google Analytics is broader with data collection on websites. 
Sound interesting? Great news Google AdWords is free if you run ads through Google! 
5. Engage Old Customers
Re-marketing campaigns can generate significant engagement due to the fact that old customers are already aware of your brand, it can be a simple process to tap back into the pre-established connection they already have with your brand. 
How to re-engage customers:  
Email campaigns

 

Paid ads

 

Social media

 
TIP: 
Did you know that Google Ads has a re-marketing feature? It gives you the ability to deliver targeted ads to people who visited your website and didn't convert. With 94% of searches happening on a Google service (as of 2019) and 40,000 searches per second, Google Ads has shown to be highly effective, due to the immense presence Google has in the consumers life. 3 
6. Invest In Your Growth
Marketing is such a vital but overlooked part of sales. Don't be afraid to invest and put money back into marketing. Afterall how are people going to buy your product/service if they aren't aware of it? 
TIP: 
If you are doing something new with your company, let people know! It is encouraging to the consumer to see development and growth in a company. This can also be an opportunity for brand awareness, a perfect reason to remind people of your company! 
7. Finance Options
Of course, a large part of a company's growth is financial. Offering a wider array of payment options widens the affordability to customers who would otherwise be unable to engage with your product/service. 
By offering interest-free instalments to your customers, you can unlock those otherwise unattainable sales and tear down those boundaries of your potential customers and give your product/service the reach it deserves. 
PayItMonthly offer interest-free, instant decision, over 2–12-month instalments and you can manage your account online! With a friendly team on call 09:00-17:30 Mon-Thurs, 09:00-17:00 Friday and 09:00-13:00 Saturday with any queries. 
92% of our customers say they wouldn't have made a purchase if instalments hadn't been made available. 
We Offer: 
Security for your customers

 

No set up fee

 

No long-term fixed contract

 
2-12 monthly interest free instalments

 

Affordability for your customers

 

Partner portal with access to manage and review accounts

 

Integration with WooCommerce 

 
What we do: 
We have an in-house collections team, so if a customer misses or has any trouble making payments, there is no need to worry! Our team will contact them in a

polite and friendly

manner

 

We offer flexibility -agreements are tailored to any length between 2-12 instalments

 

All our plans offer full payment (less our fee) once goods/services have been delivered/supplied

 
How are we different: 
We accept businesses with no trading history

 

We offer longer interest-free finance lengths

 

We give you the flexibility to decide instalment length between 2-12 instalments

 
8. Trends
You may think that following trends is the opposite of what you should be doing as a company, however when done correctly (and not trend-hopping) it can be a great source of growth. 
Common trends that facilitate growth: 
Climate change

 

Being environmentally conscious

 
A focus on integrating positive work culture

 
Of course, adhering to these trends shouldn't just be on a whim and -as with core values-  should be committed to. Having a focus on a positive and lively work culture cultivates a positive association with your company, and, as a result your brand as well. This makes your company a desirable place to work. Low turnover, higher achievements, higher work output and a friendly atmosphere are all things that are attributed to good work culture 
"Due to the pandemic, building a positive workplace culture has become one of the main priorities for organizations across the world. Many employers are switching their focus on building workplace environments in which their employees can feel safe, engaged, inspired, and productive. 94% of executives believe strong company culture is key to business success" -Haiilo 4 
Click the link below to learn more!