MNDA Charity Fundraiser 2018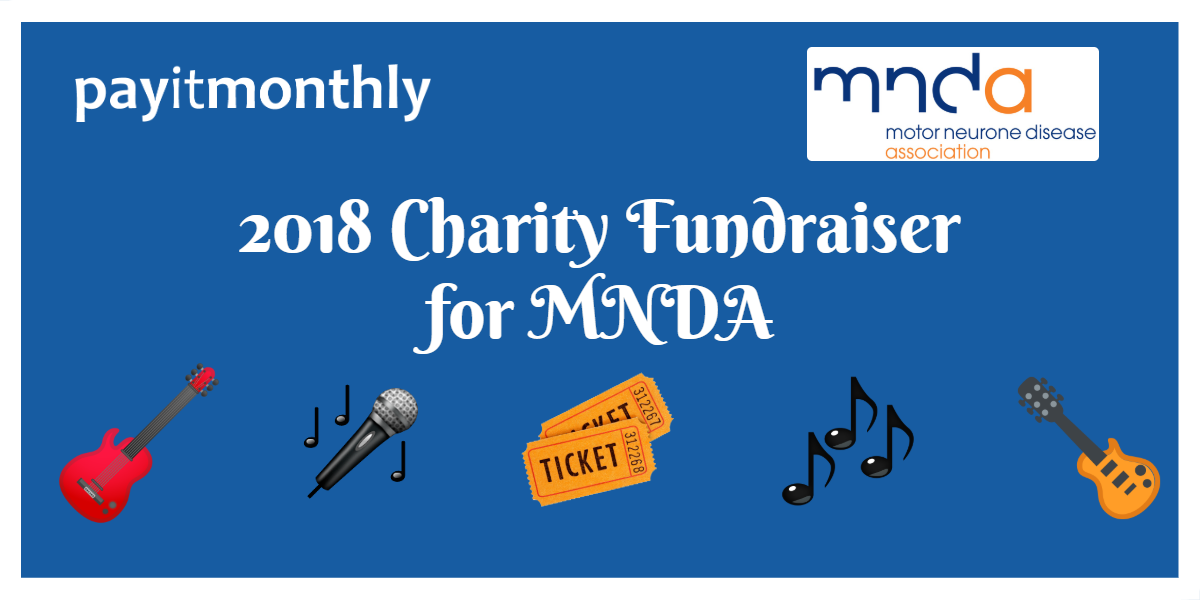 After the fantastic success of our 2017 charity raffle, we have continued fundraising for Motor Neurone Disease Association (MNDA) in 2018. Motor Neurone Disease is a progressive disease that causes degeneration of motor neurons and wasting of the muscles. 

Motor Neurone Disease can affect people in a number of different ways; muscle weakness, loss of mobility in limbs, difficulties with speech and breathing amongst many other physical and emotional issues that may come as a result of this terrible incurable disease.
The Motor Neurone Disease Association is the only national charity in England, Wales and Northern Ireland focused on improving access to care, research and campaigning for those people living with or affected by MND.

We at PayItMonthly believe that MNDA are an amazing charity doing great work and we are happy to do all that we can to help fund their research and hope that some day a cure will be found.
For our second charity event we wanted to incorporate elements of the raffle that worked so well for us last year whilst also trying something new! We decided to organise a live music event at the Cheltenham venue Smokey Joe's with a number of incredibly talented musicians.


We also hosted another raffle this year on the evening of Saturday the 3rd of November as a part of our live music event. We had a whole host of fabulous prizes including Amazon & Debenhams vouchers, a Hotel Chocolat hamper, a bottle of Captain Morgan's Spiced Rum, 4 free games of bowling courtesy of Hollywood Bowl Cheltenham and a meal for two at The Greatfield Up Hatherley. Congratulations to all our prize winners!
We would like to say a huge thank you to Smokey Joe's for allowing to use their venue for the event and all the assistance they provided in organisation. Secondly an equally huge thank you to all the acts who played; Stereo Collective, Surf In Hell, Pete & The Hicks and Harry Daniels – you were all amazing! Finally, another massive thank you to everyone who joined us on the evening; made a donation; purchased a raffle ticket or even just came a long and had a fun time! Thank you all so much, the event could not have happened without all your support and hard work.


We were greatly pleased with the turnout for the event, several friends, family, music lovers and supporters of MNDA turned out for the event and dug deep to make donations. We hope that you all had an excellent time and we hope to see you all again at a future event!
I'm happy to announce that we managed to raise a total of £401.25 for MNDA. An increase on our 2017 raffle where we raised £370. We hope to continue our fundraising and support for MNDA in the future and continue to raise money for this very worthy cause. Keep an eye on our website and Twitter page for information about future events! See you there!